Anthony (and the rest of the family) had a wonderful Christmas. He got all of the things he wanted, and he reminded us all that the reason it was Christmas was because it was Jesus' birthday. Of course, to him, it was mainly about Santa and the presents. He was so impressed that Santa ate the gingerbread cookie we left out (yummy!).
We've had so much fun spending time with both families this holiday. Mark was able to take off the entire week between Christmas and New Year's, so we've been bouncing back and forth between Maw Maw and Paw Paw's house and Nana and Grandpa's house.
Below are some of the pictures we've taken. I have more to blog, but will do it in stages.
Uncle Matt got these pictures of Anthony riding on Parrain's skate board. The pure excitement on Anthony's face is caption enough: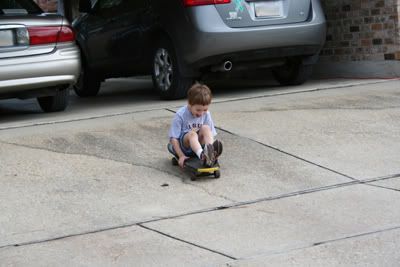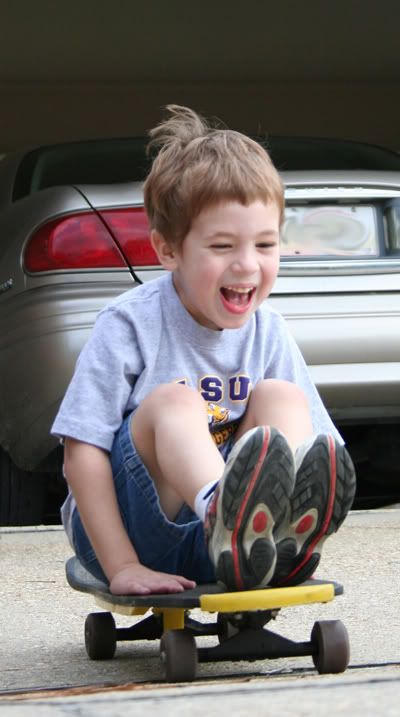 We visited with Mark's dad's family in Thibodaux a few days before Christmas, and Anthony played in the mud with a few of his cousins.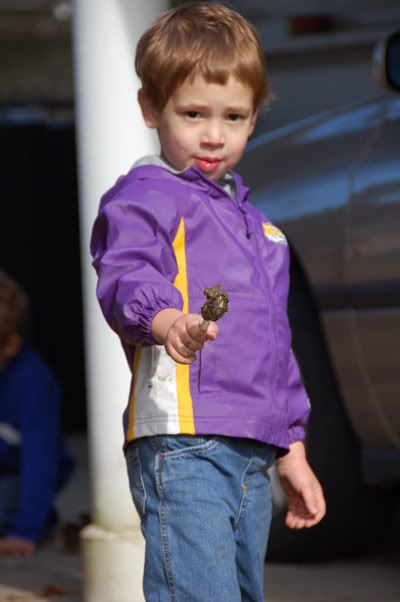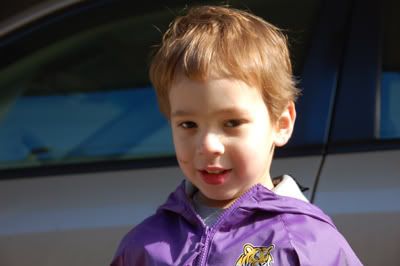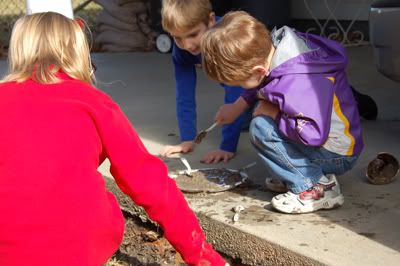 Christmas at our house was a relatively small affair.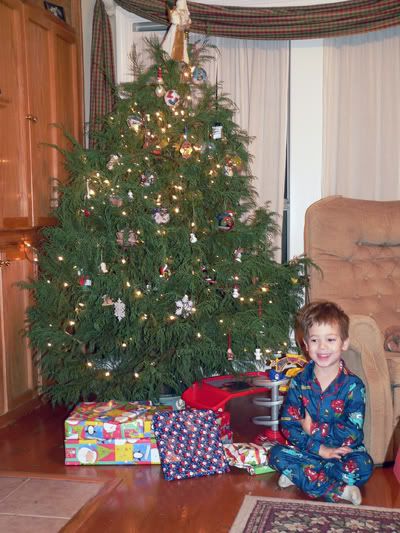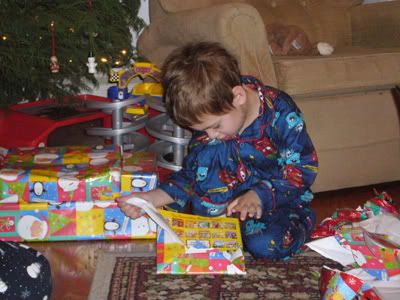 All he wanted to do was ride the new bike he got for Christmas.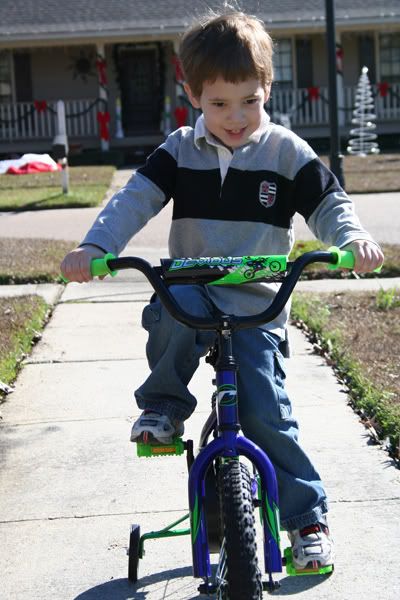 Ice skating the day after Christmas, and then to feed the birds at the LSU lakes.