We have spent the last four and a half days in Pensacola Beach, Florida with Nana, Grandpa and Uncle Matt. Anthony had the time of his life, as evidenced by the pictures below. He did get stung by a jelly fish, but we didn't know it until later when we saw the mark on his leg. He didn't react, so he was either having too much fun or it didn't hurt too much!
Thursday night, after we arrived and had dinner, we let Anthony play in the surf.
Helping Grandpa blow up the inner tube Friday morning.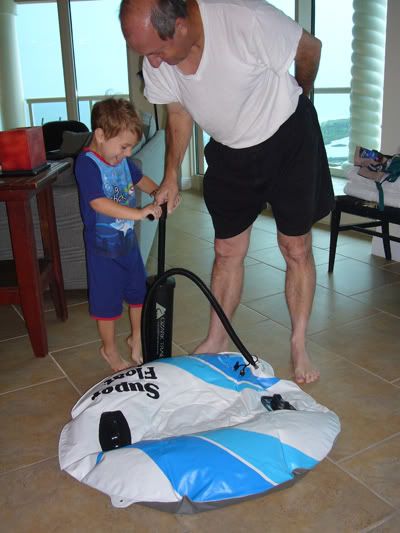 He decided to make a circle to sit in. Then the waves came and washed it out. "Oh no! Bye, circle!"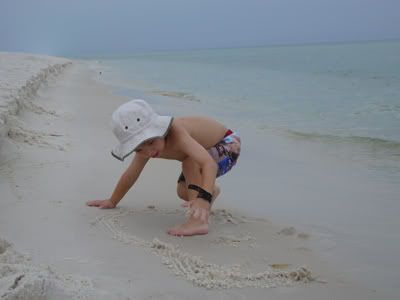 Carrying all his beach stuff to where we were sitting at the surf.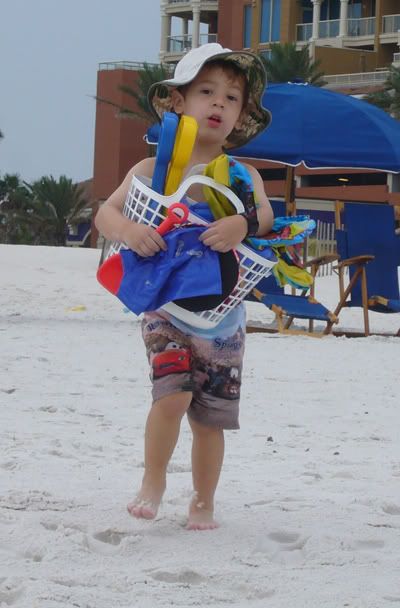 Just before making himself go under water at the pool.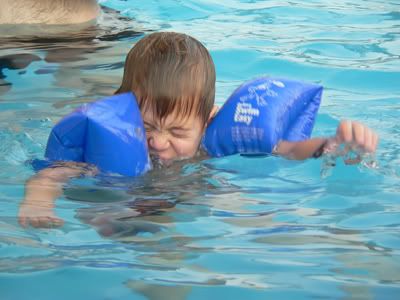 JUMP!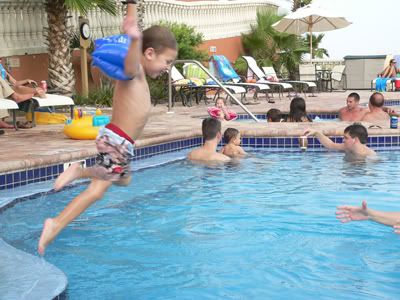 And then, the part of the weekend that Anthony can't stop talking about. Uncle Matt. And the inner tube. Anthony surfed, you know.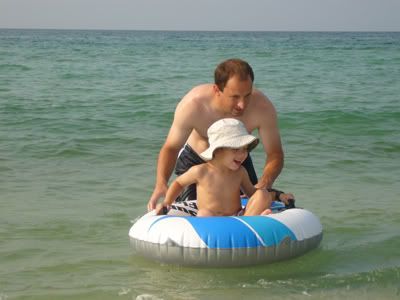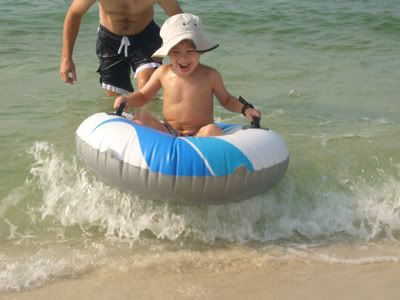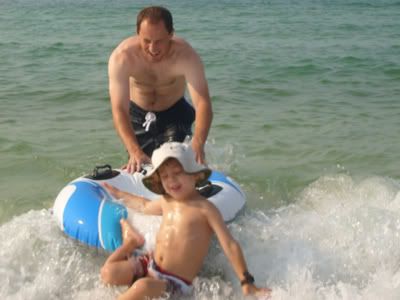 Mark dug a big hole, and Anthony thought it was hilarious to sit in it.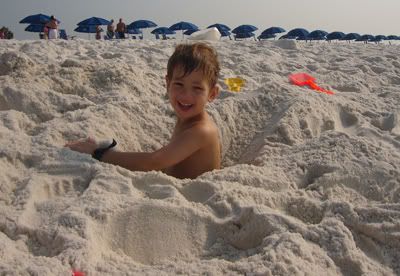 After dinner Saturday night, we took Anthony to Sam's Fun City. He rode all the rides he possibly could, and usually cajoled one of us into riding with him.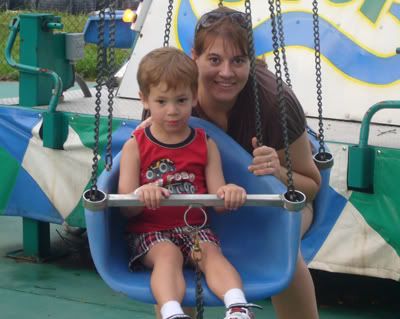 Sunday we took a kayak ride on the bay side. "Say cheese!"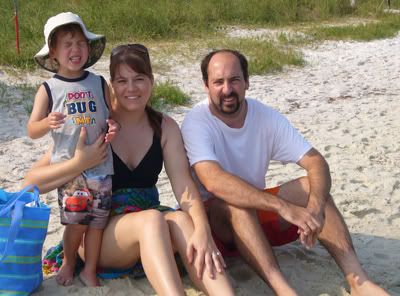 This is the picture I caught when I put the camera over my shoulder while we were in our kayak.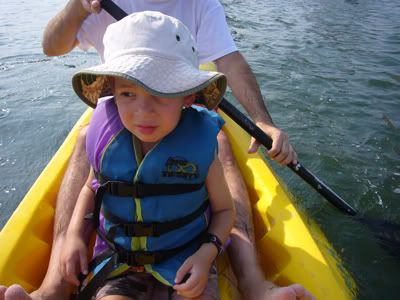 Water gun fight!!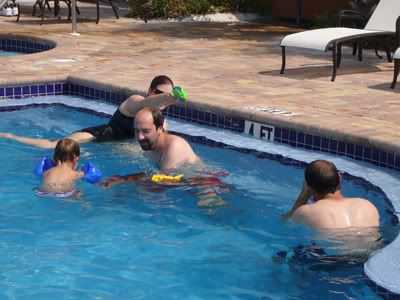 Needless to say, we had a great time...but I'm glad we're home. And I'm glad I have the rest of the week off so I can recuperate! Enjoy the pictures!!