"No, lemme do it myself!" "No! I do it!" We hear those two phrases often in our house. Sometimes both sentences together in a row. Sometimes each sentence is repeated ad nauseum until we cave and let Anthony do whatever it is that he wants to do. Ah...we've entered the independent phase of parenting. It's fun. Really.
Anthony's fractured clavicle has totally not held him back. He's been running all over the place, just not using his left arm. We have to constantly tell him to quit running because his balance is all thrown off with his left arm tied down.
Yesterday Mark's cousin's kids were in town (their parents went the LSU game). Nana, Grandpa, Mark, Anthony, Elise, Emile and I went to the zoo. Anthony wore his "bandaid" all day ("Like a BIG boy!") and was not at all phased to have it on. After the zoo we went to the University Lakes to feed the (ugly) ducks, and Anthony had a blast. Thankfully, the ducks weren't very hungry, so they weren't attacking for the bread.
Beautiful white tiger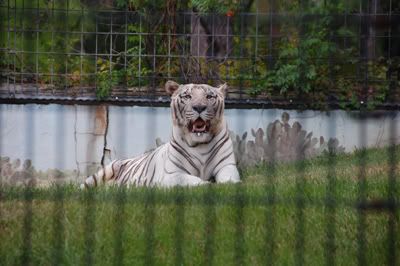 "No, lemme do it!"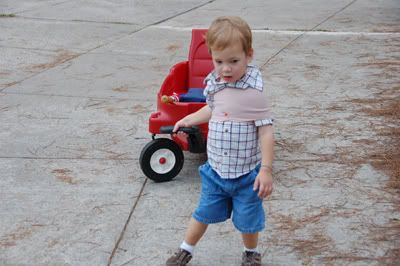 Feeding the birds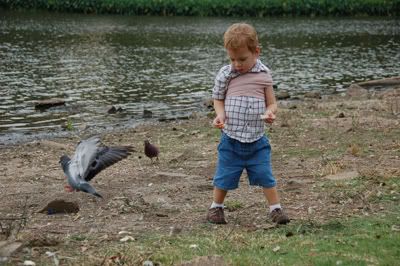 "Jeez, Dad. You can stop taking pictures now!"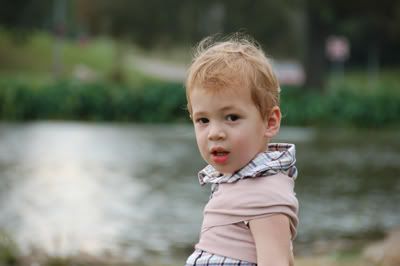 Anthony, Elise and Emile