Sorry about the delay in updates! School is hectic, and I have little to no time to do much else. Well, I got to attend a birthday party and watch the (pitiful excuse for an) LSU football game last weekend. Oh, and go out to dinner and then spend the evening with my family on Sunday. So, it's not like I'm nose-to-the-grind-no-fun-Mama. But whenever I sit down to the computer, I'm printing notes for school or typing up my next assignment!
Anthony has been sick for the past week. He spent a few days with Nana because of a fever, and he's still trying to kick a nasty cough to the curb. His shoulder is healing nicely per his pediatrician, and we'll get another x-ray done on Friday to make sure the bones are in the right places.
Anthony experienced a couple of firsts this past weekend! He got to ride his first pony, and we took him on a (very short) boat ride. I thought he might find riding the horse to be a little unnerving, but he just held on to the saddle and wasn't afraid at all. It was so wonderful to see his beautiful smile.
Check out that form! That physique!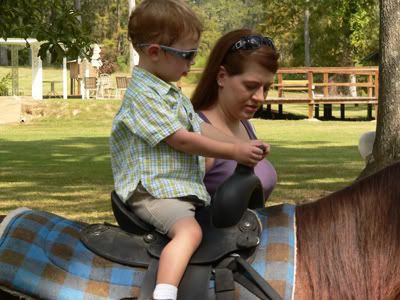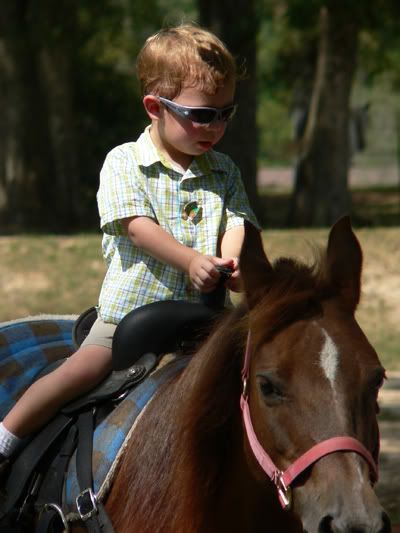 Fear not, Anthony had a lifejacket on as soon as this picture was taken.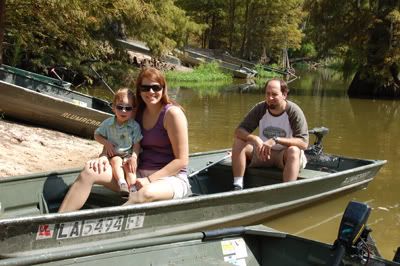 My mom had fun wrapping Anthony in his towel after bath time at her house the other night. Hail, Caesar!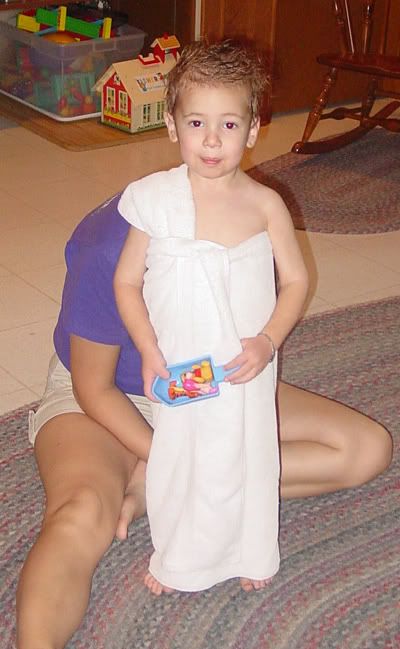 Life is good here!