Anthony enjoyed the circus last night. He spent his time in between my lap and Maw Maw and Paw Paw's laps. Towards the end, he had enough and was ready to go to sleep. He rallied, though, when the elephants came out. The circus was a little disappointing for the adults (remember the three-ring circuses? Yeah. This was one-ring), but we all enjoyed it because Anthony did. He sat, wide-eyed and staring, almost the entire time. This was one of those times that being a mom is perfect. Below are pictures of the parts of the show Anthony enjoyed the most.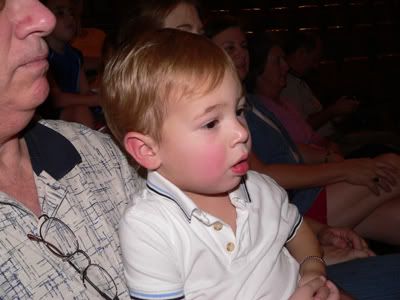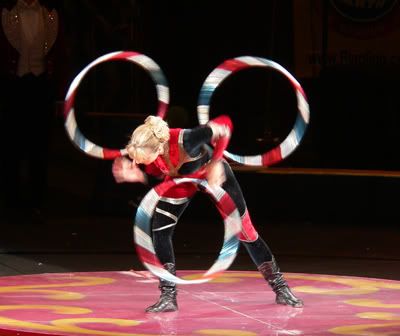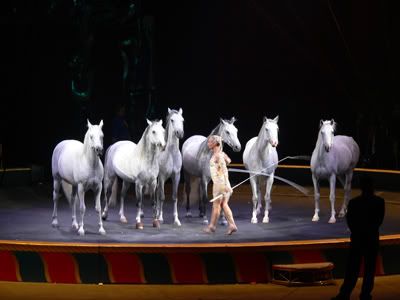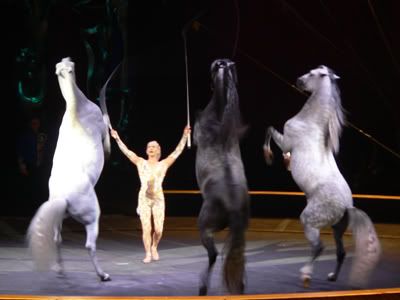 This dog was amazing. It jumped SO HIGH! Anthony was impressed. And he loved seeing the dogs. His entire face lit up.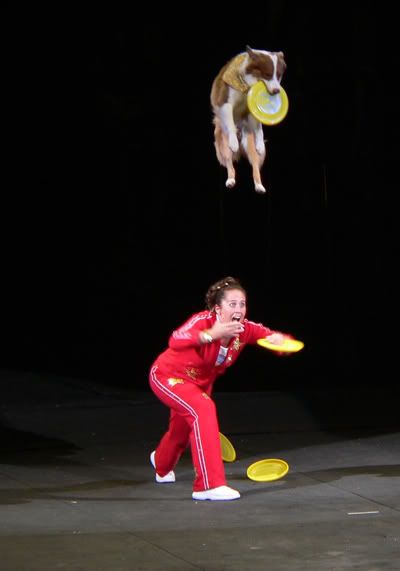 This is my favorite part. I think it's beautiful (and daring!).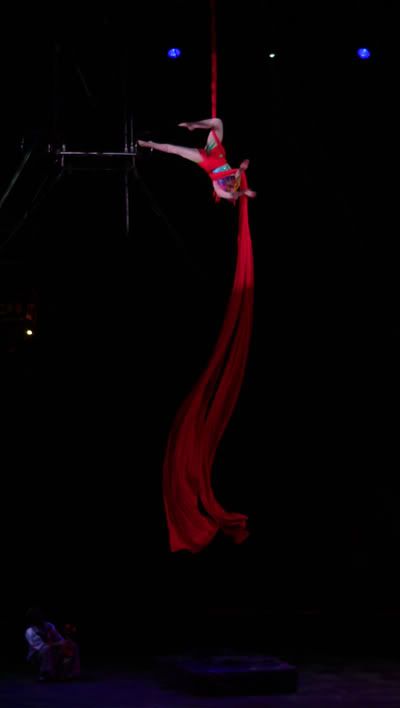 Anthony danced to the music at intermission, and got to eat some popcorn, too!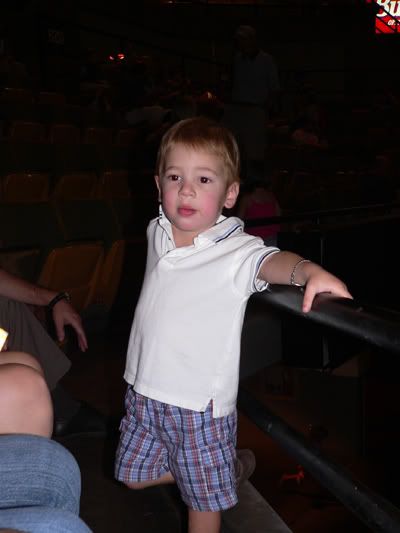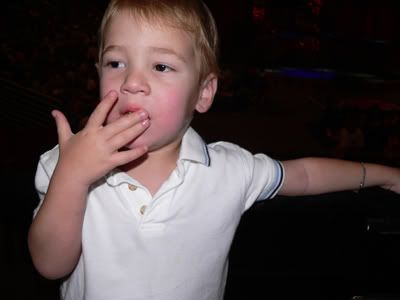 These two contortionists were unreal. I think they left a lot of the men in the audience, um, hurting. :)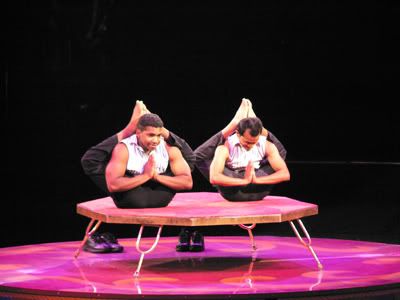 And, of course, last but not least...the elephants! This was, without a doubt, Anthony's favorite part of the show.