Anthony and I joined Nana and Grandpa at the balloon competition this morning. Anthony liked seeing the big balloons up close, and some even flew right over our heads!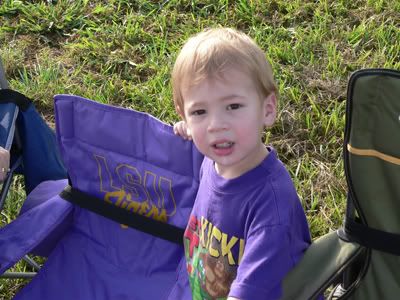 You can see the bean bag in the lower right-hand corner. The pilots tried to toss the bean bags onto targets on a large field for points. I'm hardly using any zoom...he was pretty close overhead!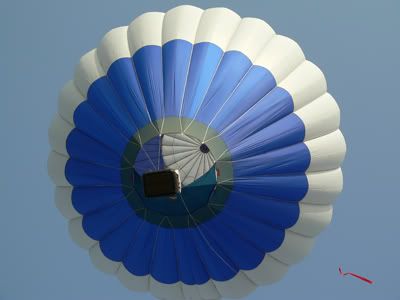 This one shows how low some flew to the field to hit the targets. None of the balloons bounced on the field, but some came pretty close!