Well, the balmy weather is upon us once again. The high yesterday was in the 70s, and no one wanted to stay inside. Grandpa and Anthony decided to rake the leaves and pine needles in the backyard. As usual, Anthony was a HUGE help. He dispersed pine needles that Grandpa raked up, he tromped through neat piles of leaves...and we got it all on camera. He did help bag the leaves and pine needles, and he did look darn cute doing it!
Today Santa Claus is supposed to make an appearance in our neighborhood, riding on the local fire truck. I imagine poor Santa is going to sweat to death in his outfit since the temperature isn't supposed to be much cooler than yesterday. We'll capture that on camera, too, and you'll be subjected to looking at those if you choose to come back after today's viewing!
Enjoy!
Taking a leisurely stroll through the leafy backyard: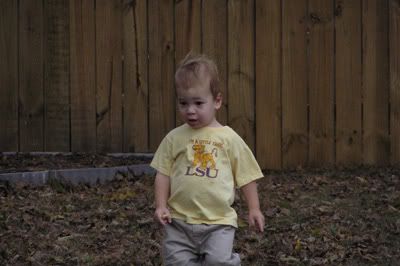 Picking up leaves:
Taking a break: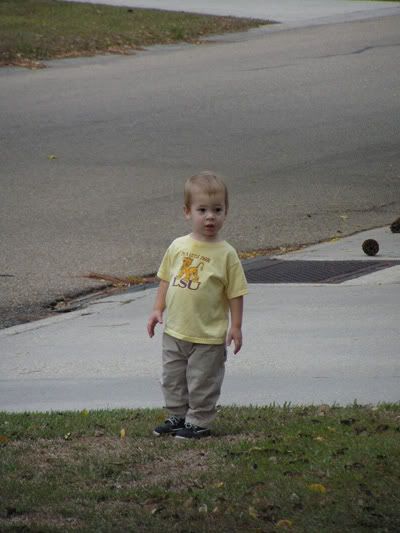 Checking out my reflection in Daddy's car: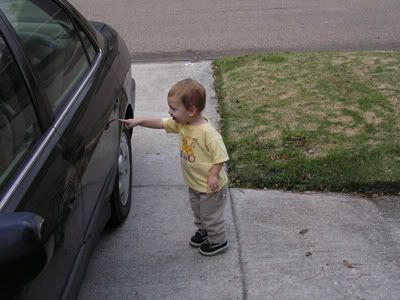 Back to helping Grandpa rake: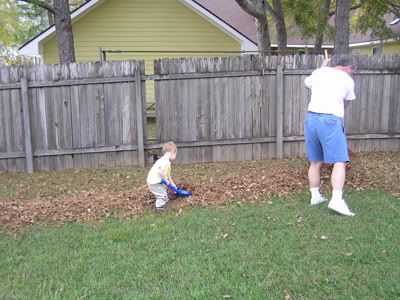 This is where he caught sight of his Nana, and nothing was going to keep him from getting to her:
Grandpa shows Anthony how to bag the leaves: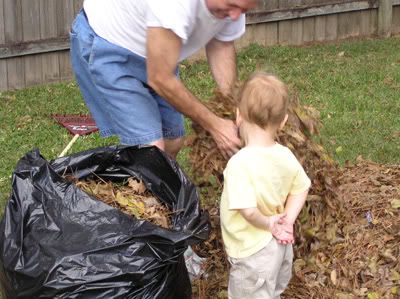 Looks like Grandpa is going to need more bags!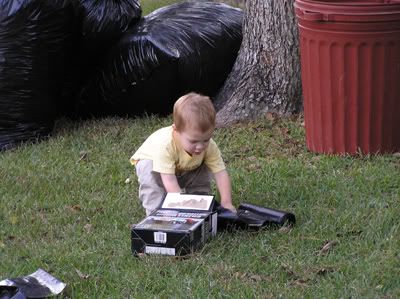 After a hard days work, there's nothing like resting on the sofa with my good pals Santa and Rudolph: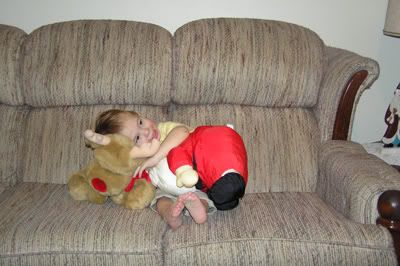 Love, Laurie, Mark and Anthony
Coming up in Anthony-land:
Sunday: both sets of grandparents are coming over to see me with Santa Claus
Monday: back to the normal daily grind