Anthony had a blast playing with Mimi's slippers yesterday.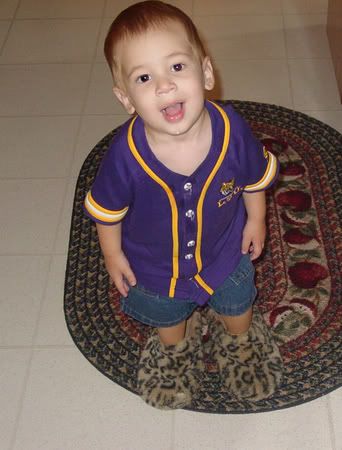 Isn't that the face of a cute kid having fun???
He also got a lawn mower from Maw Maw and Paw Paw (just for being so darn cute, I guess), and had a good time with that. It's got some crazy noises and a few wild phrases ("Mmmm...TASTY GRASS!"), and he thought it was all too great.
Love, Laurie, Mark and Anthony