Here you go, Nana! PICTURES!!
Anthony first thing this morning with Aunt Emilie (a picture with Aunt Kristen tomorrow, I promise):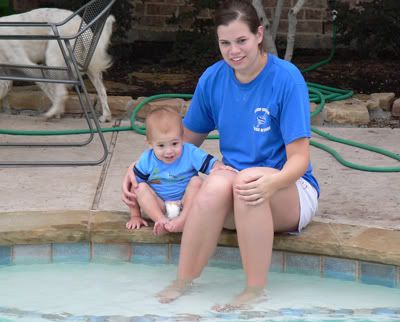 Anthony on his way out of the pool to go take a nap (he slept three hours again today!):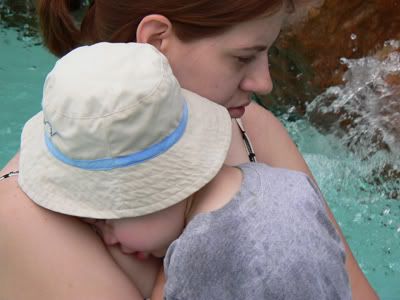 Anthony AFTER nap ready to play in the waterfall: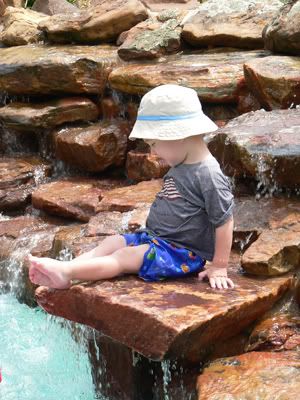 We're still having a great time! Uncle Paul put a brisket on the barbeque pit first thing this morning and just took it off a few minutes ago. The meat is so tender; it's just falling apart! Dinner time is soon, I hope!
More pictures tomorrow...
Love, Laurie, Mark and Anthony