More pictures!
Here's Anthony pretending to be a dog like Buster and Abby: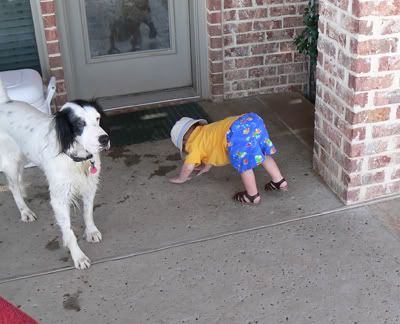 Anthony and Mommy playing "boat" (complete with engine sounds!)...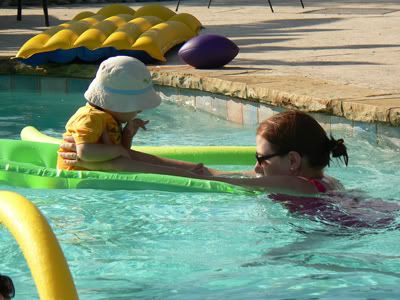 Laurie, Jamie and Emilie pulling Kristen around the pool...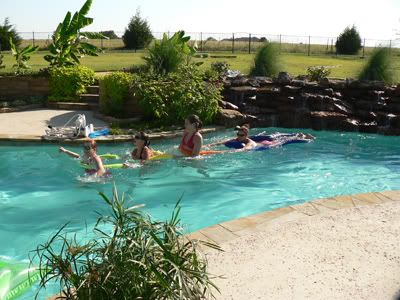 Maw Maw splashing Anthony in the pool:
Anthony getting out of the pool: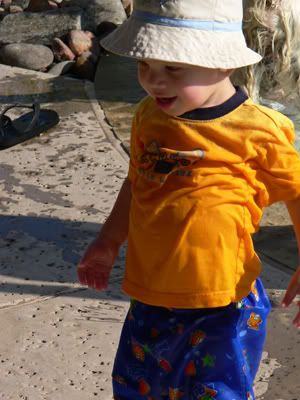 We're still having fun! More pictures tomorrow, and then we'll be on our way home on Tuesday!
Love, Laurie, Mark and Anthony