So you won't be subjected to this many pictures again until the next vacation, I promise!
We didn't spend as much time in the pool today. The day started out over cast and then warmed up to sweltering before noon. Anthony and I waded through the pool once before nap time, but he was asleep in his pack'n'play before I was even dry and changed! After that it was simply too hot to sit anywhere in the sun.
Anyway, enjoy these last few pictures from Heath, TX!
It was windy and overcast this morning and Anthony loved facing the wind. He didn't like so much being contained on Mommy's lap in the wind though. He wanted to RUN wild!!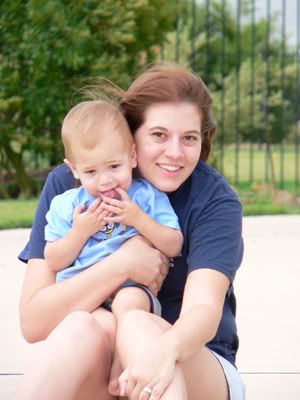 Cousin Jamie enjoying her last few hours in Texas with Abby: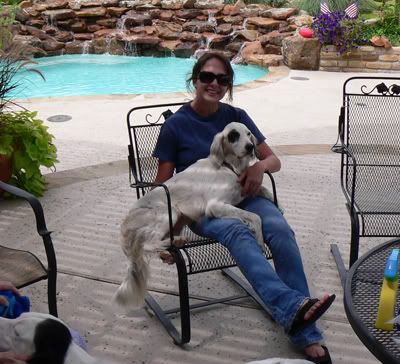 The three sisters before Kristen and Emilie had to leave for their flight back to Atlanta: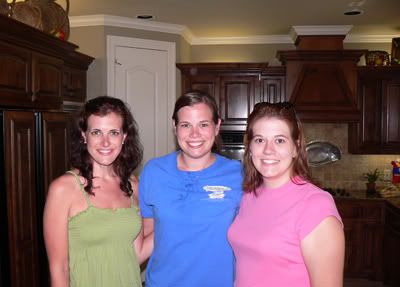 Auntie Kri with Anthony dancing on the island in the kitchen:
It's back to the "normal" life Wednesday. Anthony will return to day care, Mommy and Daddy will return to work, and we'll all be a little more relaxed after our wonderful vacation. Anthony will get labs redrawn on July 11 to make sure his Prograf level is back in line...I'll update before then, I'm sure!
Love, Laurie, Mark and Anthony