Friday, my dad had his family over for a crawfish boil; then we spent the day with Mark's family on Saturday; today we went to Slidell, LA for a reunion with my mom's family. We had a great weekend, and took lots of pictures!
Anthony helped Paw Paw and Kri Kri clean the crawfish for the boil: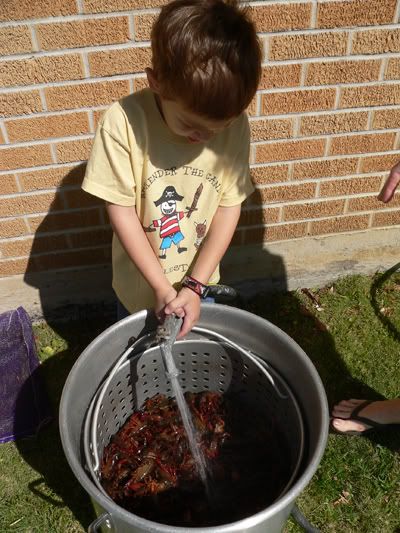 This is one of my favorite pictures from the weekend; Paw Paw and Anthony show off the "catch":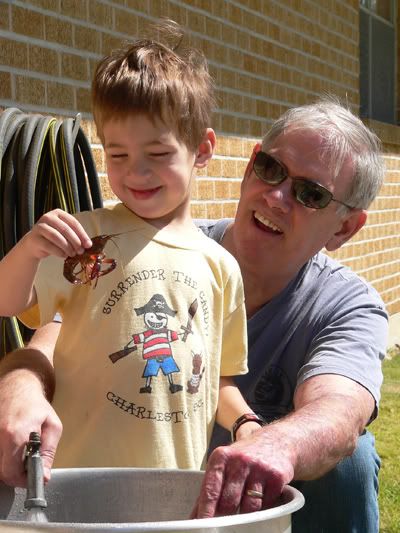 From the left, Haileigh, Anthony and Grace dye eggs: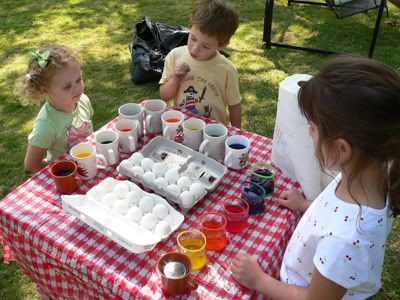 Then they had an Easter egg hunt(please note the beautiful azaleas in full bloom!):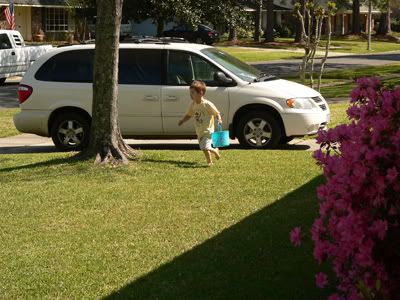 I love the dirty little toes in this picture: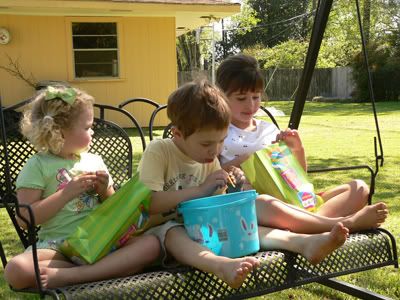 Anthony and Parrain played lacrosse on Saturday: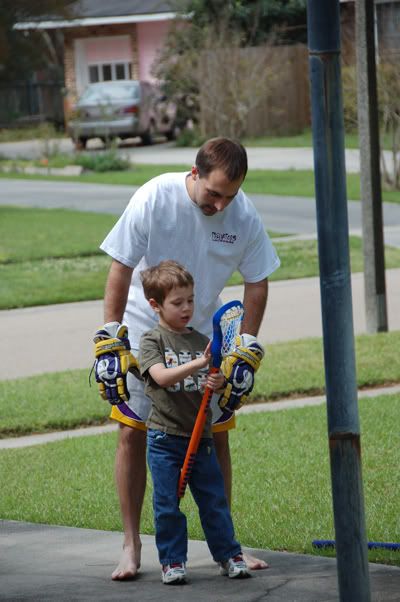 And Anthony played with the totally awesome bubble wand that Grace brought him: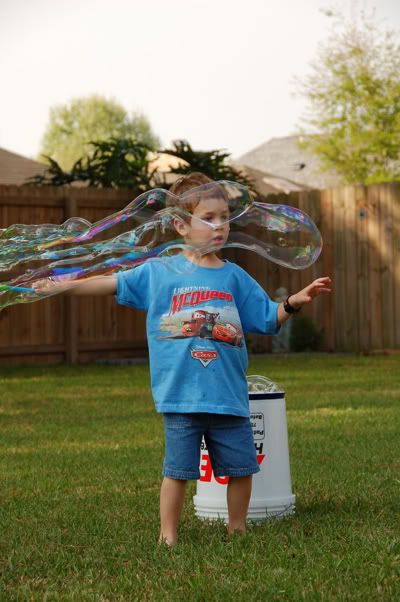 This is my other favorite from the weekend; Kri Kri giving Anthony a piggy back ride at the reunion today: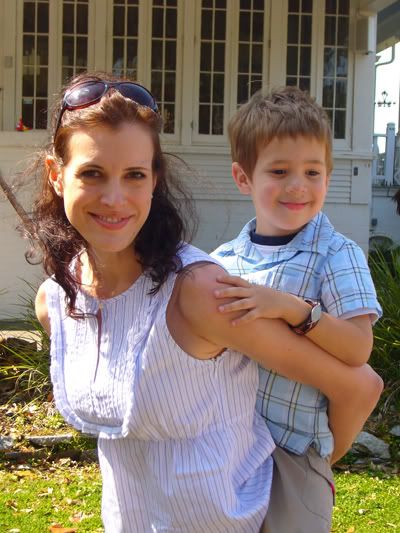 And yet another Easter egg hunt; Anthony's got more candy that he could possibly eat! Hmmmm...wonder if there's a pregnant woman around who'll benefit from that!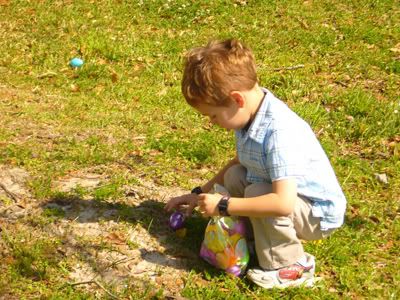 I hope you all had as great a weekend as we did!