Louisiana State University recently acquired a new tiger to replace our dearly departed Mike V. Roscoe has not yet been officially inducted into the LSU Hall of Tiger Fame, so he's still "Roscoe".
We went to see him this morning, and he's much more lively than poor old Mike V was (at least, for as long as I remember Mike V). Anthony had a blast!
Anthony looked at the teeth on this thing, and decided it wasn't too scary.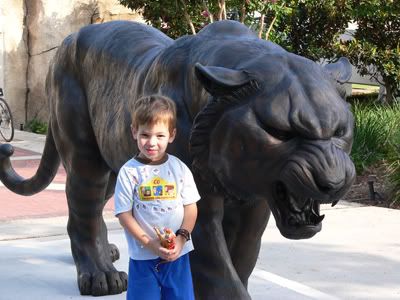 I see you!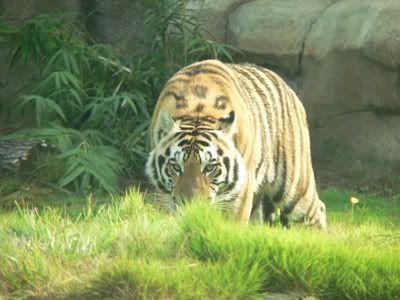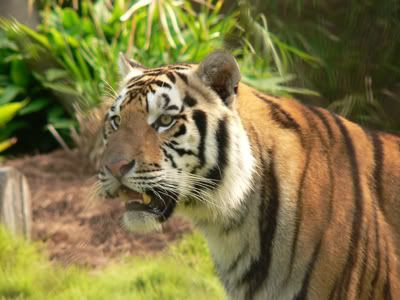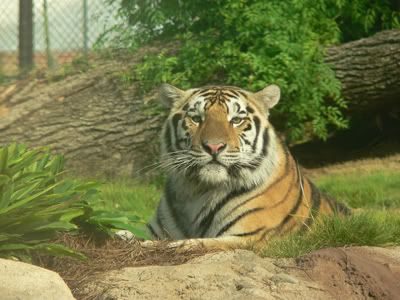 We were standing at a window right where the habitat pool is, and a lady with a dog was next to us. All of a sudden, Roscoe spotted the dog. It was so funny to see him hone in on that dog. "LUNCH!"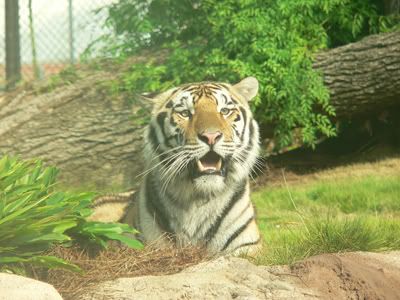 Coming to see if the dog might be a tasty treat.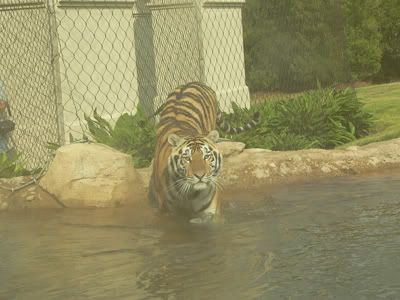 He didn't take his eyes off of the dog the entire time.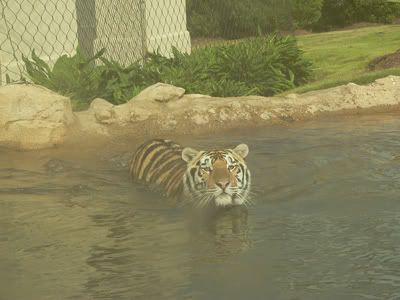 Here, Roscoe was literally on the other side of the glass from us. Anthony was amazed. At one point, Roscoe put his big paw right up in Anthony's face, and Anthony jumped a mile high.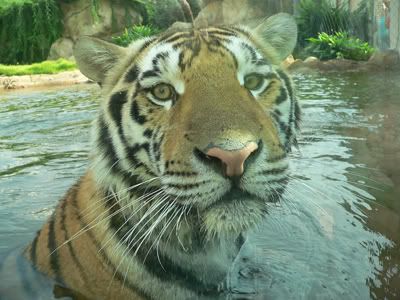 THERE'S the paw.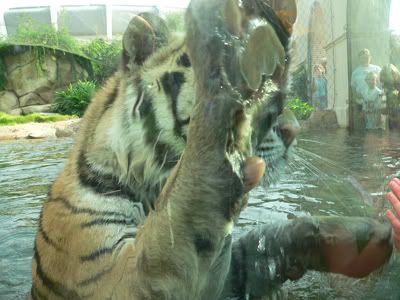 He's still wanting that dog, and wondering why he can't reach it.