Anthony, Mark, Maw Maw Peck and I had the pleasure of attending a cousin's high school graduation party today at Patsy and David's house. Some may remember that Patsy is my mom's cousin who spent time with me in Omaha when Anthony was sick. She and her husband, David, recently moved into their new home (their old one having been lost in Hurricane Katrina), and there is a gorgeous pool in the back yard. Anthony had the time of his life swimming and sliding down the slide.
Enjoy the pictures!
So, yeah. The water was a little, um, COLD when you first got in.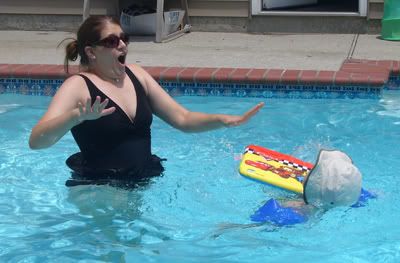 We got used to the water quickly, though!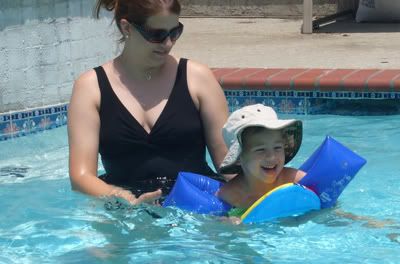 Here I come!!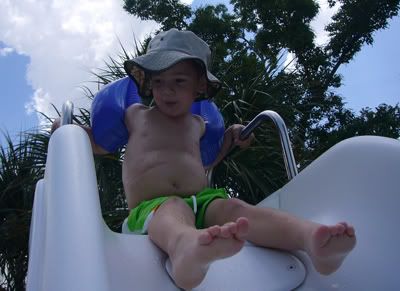 Wheeeeeeee!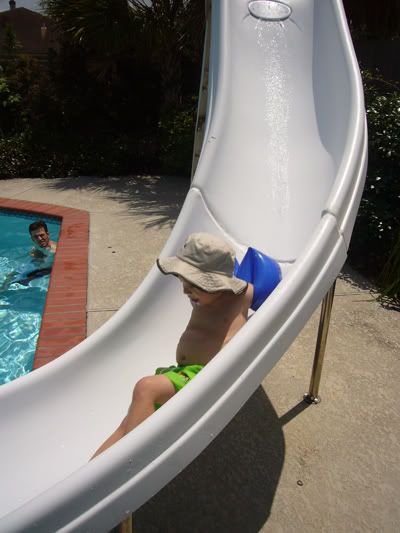 Gotta love my face! And, he didn't need me there at all! I can't count the number of times he went up after that first ride; he didn't WANT me at the bottom!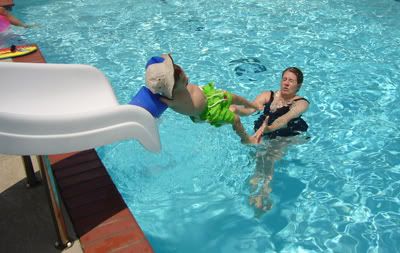 A shot to show you how pretty the pool is!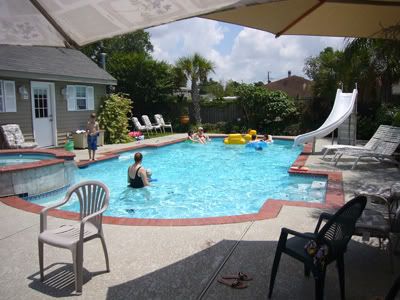 After all that swimming , Anthony zonked out on the way home!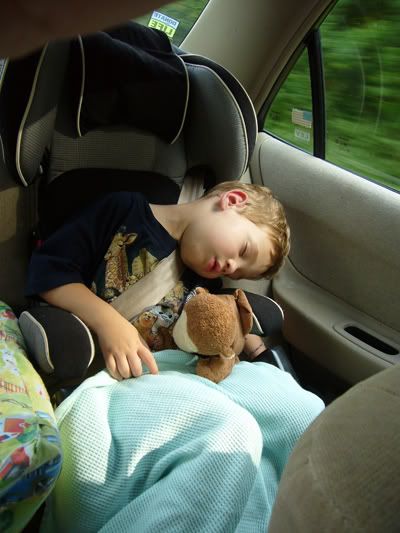 Thanks to Patsy and David for letting us come swim! And for the invitation (that will certainly be used) to come often this summer to swim!