Here are a few from Nana and Grandpa's house:
I think the uncles and Mommy are more interested in the race track than the three-year old!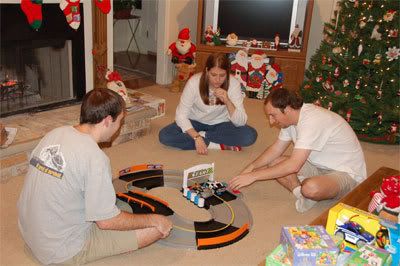 But Anthony loves his piano/activity table!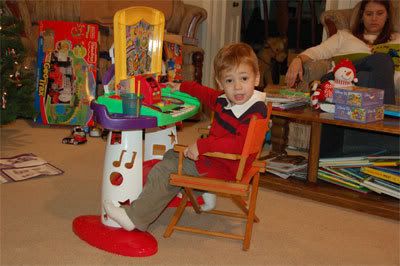 Uncle Matt brought the race track, and Parrain gave the train set. This kid cashed in big!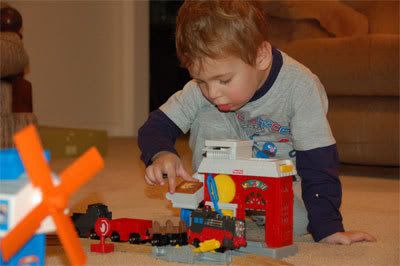 And now, I need your help! This picture needs a caption, other than the one that really belongs: "Mark, THIS is what a 1 pound hammer looks like!" Help, please! There's got to be a better one than that! Look at those faces. And one brother wielding a hammer, swinging it towards his brother? Seriously. There's got to be some good stuff there!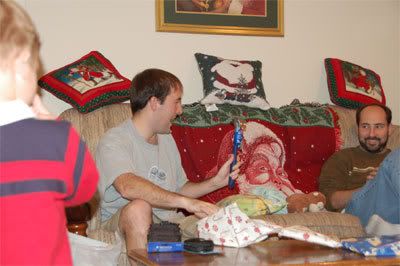 Come up with a good caption, please!!
Anthony and I had a good date yesterday. Maw Maw joined us at the mall, and then we got to meet Mimi and Paw Paw for lunch. A good nap in the afternoon rounded out a busy and fun day. Today we'll go to Maw Maw and Paw Paw's for lunch. My Uncle (Paw Paw's brother) and his wife will be driving through on their way to Lafayette, and we'll get to see them!!
I hope you're all enjoying the end of 2006 as much as we are!