Just thought I'd treat you all to some more pictures of Anthony! He's been so cute lately, making faces and acting like a little boy...I love it!
Chillin' and watching Baby Einstein:
GQ baby posing:
It looks like he's singing Christmas carols to me!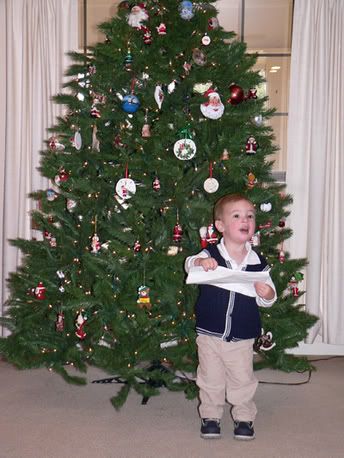 Nana bought a Thomas the Train ornament for me!
I like Choo Choos!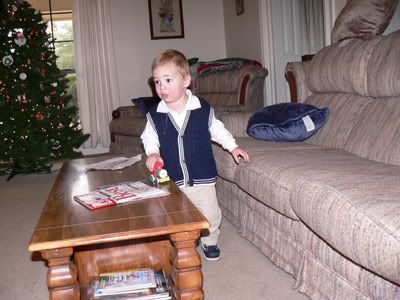 There he is, posing again!