Here are some pictures from today's celebration. Anthony enjoyed the wonderful weather (slightly breezy, mid-70s) and took advantage of the day by vacuuming my uncle's backyard.
Coming to inspect the Cajun oven: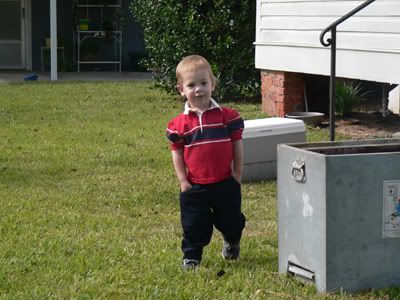 Cool dude: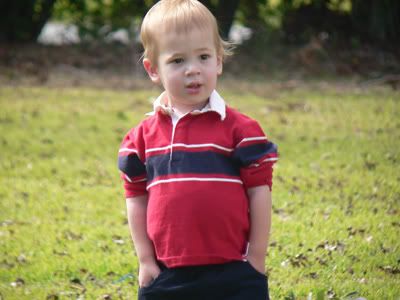 Silly Anthony: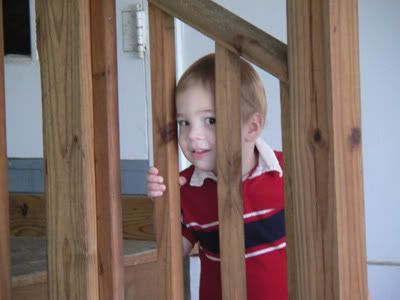 Vacuuming:
Teaching my Aunt Mary how to vacuum: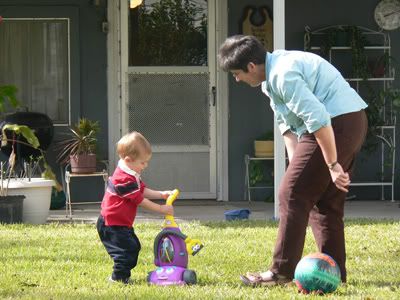 Swinging with Mimi: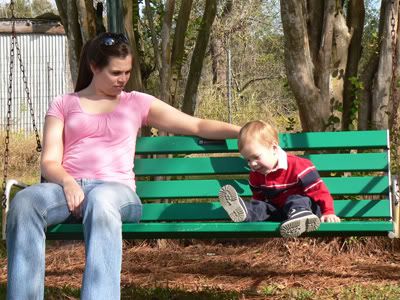 Some of the things I'm most grateful for:
1. My family (from my son to my husband to my parents and sisters to my in-laws).
2. A wonderful pediatrician who didn't blow off Anthony's slightly elevated bilirubin as infant jaundice.
3. A wonderful pediatric surgeon who did everything he could to get us the best doctors available.
4. A wonderful gastroenterologist who put his pride aside and recommended we go elsewhere for transplant.
5. A wonderful transplant team who took such great care of my precious son, and who understood me when I spoke my mind.
6. The technology that allowed Mark to be able to donate a portion of his liver to Anthony.
7. Anthony's health.
8. Mark's health.
9. MY health.
10. A supportive family who has encouraged me to continue my education.
11. Only about a million other things!
Love, Laurie, Mark and Anthony
Coming up in Anthony-land:
Friday: Digging in the dirt with Daddy and Grandpa while Mommy and Nana SHOP!
Saturday: To Maw Maw and Paw Paw's, only if everyone is NOT SICK
Sunday: Back to Nana and Grandpa's
Monday: Back to "normal" life while Mommy feverishly prepares for FINALS.