First off, if you've got a dial-up connection, I apologize. This post will take a WHILE to download. I've got eleven pictures to share here.
Anthony's labs from Friday were fine. We won't go back until the beginning of November for another round of lab work.
Yesterday was one of the most beautiful days I've seen here in Louisiana in a while. The weather was beautiful, the temperature was perfect, and we had two fun events to attend that were held outside.
We took Anthony to a Church/School Fair first, and he got to ride a few kiddie rides. Mark and I each took him for a ride down a tall slide, and he thought that was pretty great, too.
Engineer Anthony: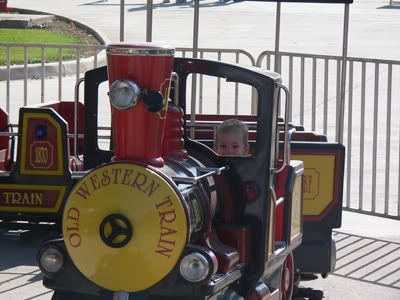 Anthony pointing: THERE'S Daddy!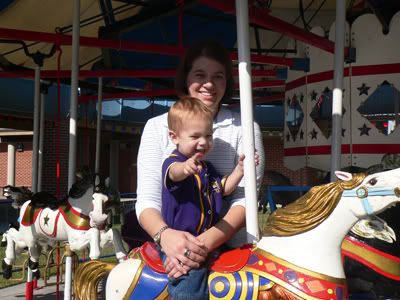 Anthony enjoyed the slide so much that he tried to climb back
up it after we came down.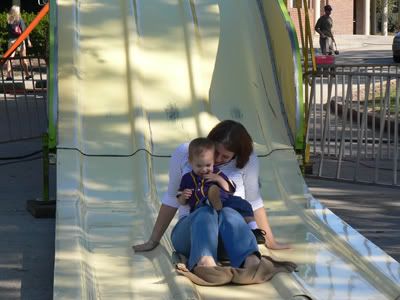 Anthony takes his driving VERY seriously.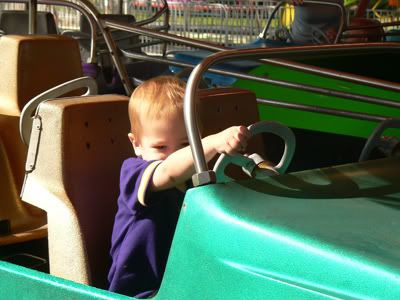 Relaxing on the Choo Choo while another kid "drives"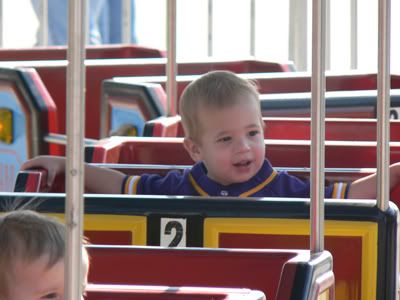 Grandpa had to take him on the horses again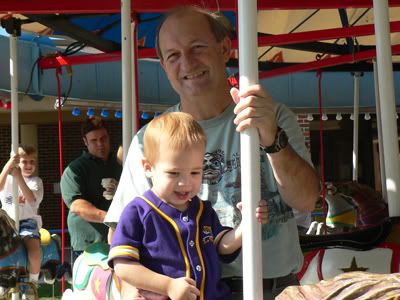 Coming down the slide with Daddy.
After the fair, we drove to the LSU lake (small man-made lake on the campus) where my dad and some of his coworkers were in a dragon boat race. Unfortunately, his team didn't qualify for the final rounds. He had a good time, though, and Anthony enjoyed cheering for his Paw Paw. My dad is the guy with the white baseball cap on.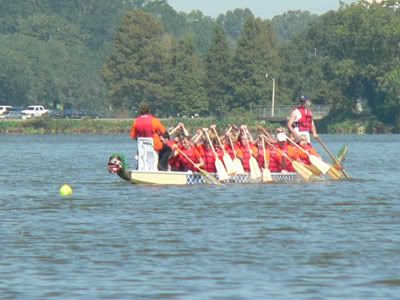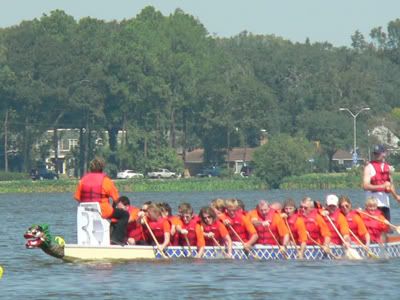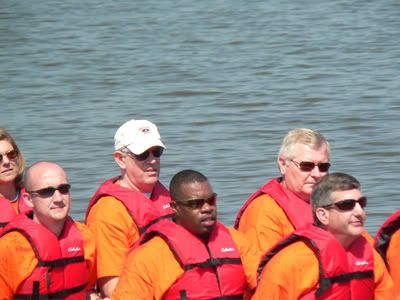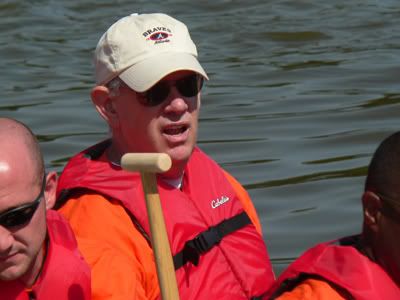 Hope you're all having as great a weekend as we are!
Lots of love, Laurie, Mark and Anthony
Coming up in Anthony-land:
Sunday: a visit with some of Paw Paw's family
Monday: first dentist appointment, then day care
Tuesday and beyond: stay tuned!