Fun outside on the swing set, April 18, 2007
Look all the way in the back, and you can see where Farmer Mark is planting herbs, strawberries, tomatoes, beans, bell peppers, garlic, and a lot of other things. Of course, Anthony is the most important part of this picture.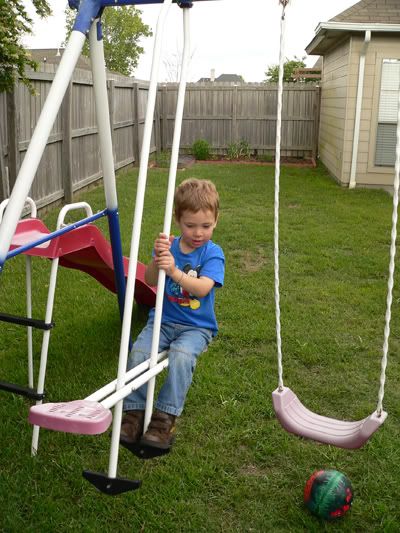 Flying high!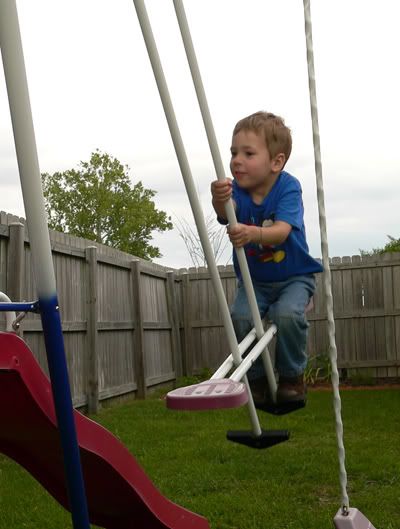 Dirty face from snack and play time at school, runny nose because he's a three-year old boy. Aren't all of their noses runny?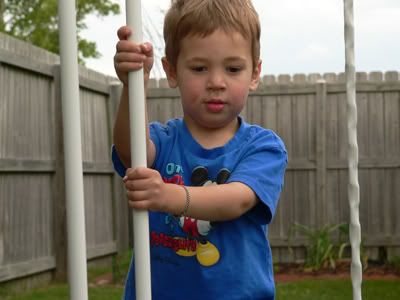 Fuzzy but awesome.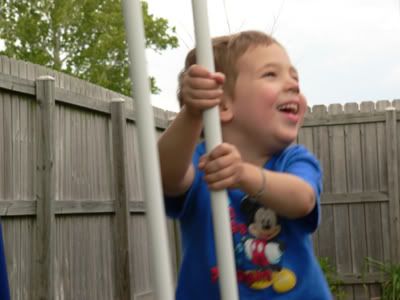 And my favorite, "Mommy! There's someone missing! Where is Mia to ride on the swing with me?" Mia: you, Mommy and Daddy need to come spend the day here when I'm on break so you can swing with Anthony!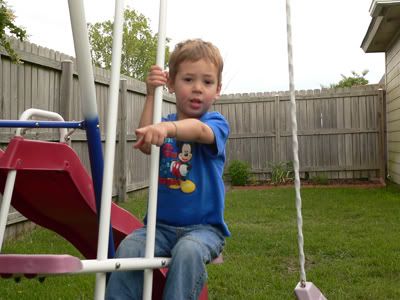 In the first picture, you can't see the cage over the strawberries, but it's there. I promise. There's a story behind that cage, too. I might tell it one day. :)