There are four things that I believe have helped me keep my sanity since Anthony's transplant. I have gained so much, and gained so much support, that I cannot celebrate Anthony's transplant anniversary without mentioning them.
First, is
Aiden's
mom.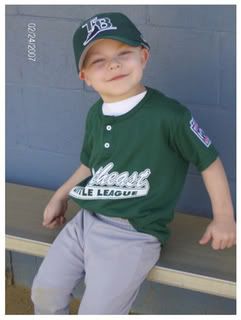 Lisa reached out to me almost the minute I signed on to a support group two and a half years ago. She has held me up, given me advice, and offered me hope for Anthony. Her son is a beautiful beacon of hope and life; he is the epitome of post-transplant life. He plays t-ball, he plays in his backyard on his Make-a-Wish playground…he is PURE boy. I can't mention Aiden without mentioning his darling brother, Mason and his handsome daddy, Joey. They are the life-blood of that family, and it's obvious that the four of them are living a life they love.
Second, is
Tanner's
mom.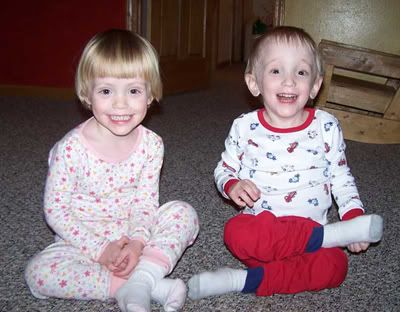 When Stacy signed on to the same support group, she was afraid. It was the night before her son's Kasai procedure and she didn't know what was going to happen. Lisa and I reached out to her, and we all became fast friends. In turn, Stacy has supported me and been my confidante when I needed someone to complain to. Her son is a sweet reminder of what tender children our liver children are. To see him with his healthy sister Morgan, and to see that they are treated no differently from each other, is a great example of what parents should be. Stacy and Randy have gotten it right with those two beauties.
Third on my list is
CLASS Kids
. I didn't know it until later, but I had heard of CLASS when Anthony was just days old. My mom had done some research on how to cope with being the parent to a "liver kid". The best information she found came from CLASS. I held on to that piece of paper, and kept it in my mind. I didn't find out until much later (when we were home from transplant) that there was a forum in which I could communicate with other parents and get advice, support and understanding. The parents there helped me understand what was happening with Anthony when he was sick, and celebrated Anthony's triumphs with me.
Similarly,
Liver Families
has offered me support. Another forum for parents facing life with a "liver kid", the parents and families there also offer the love and caring that I've needed to help me get through some days. I have also been able to offer my knowledge, support and love to other parents starting out on their journey. This has been an integral part to my healing and sanity these past three years.
Of course, my families and friends have also helped me, loved me, supported me, and everything else. I couldn't have made it this far without Mark and our families. But there is something about having two best friends, moms who know what I'm talking about when I saw certain things. It's a comfort and a relief. Thank God for moms like Lisa and Stacy.