Anthony,
Today you turn three-years old. I don't have a long letter written like the past two years. Just know that I love you more every day. Each day you do or say something new that amazes me, and makes me realize that this year is even better than last year. I think three is going to be the best one yet! I have so much fun being your mommy. You're always so full of fun and excitement. I love you so much, and can't wait to see what new things I learn from you this year.
Love, Mommy
Pictures from Anthony's birthday party yesterday:
Curious George cake:
Anthony calling all of his friends to come play: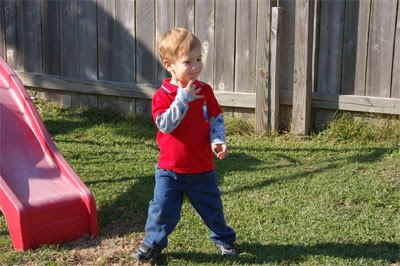 "Happy Birthday, dear Anthony!"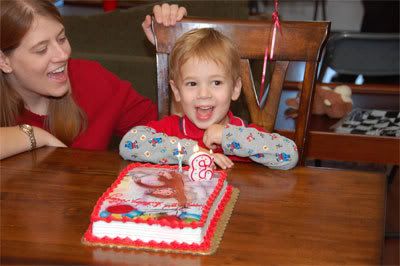 Mmmm...cake:
Opening his present from Mommy and Daddy: