Anthony comes home tomorrow! And his room is CLEAN! I miss him so much. We've talked to him twice online with our webcams, so I've gotten to blow kisses (and have kisses blown my way)....but it's just not the same.
Here are a few pictures that Nana and Grandpa have sent to us.
I don't think he could look any more like Mark in this picture. And yet, I see Mimi in there, too...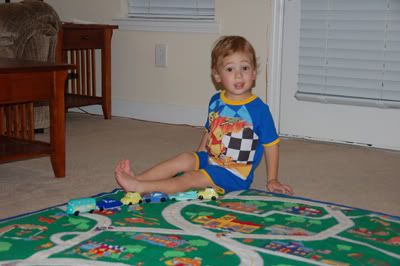 I bet he's saying, "I widing Cwiffid (Clifford)!"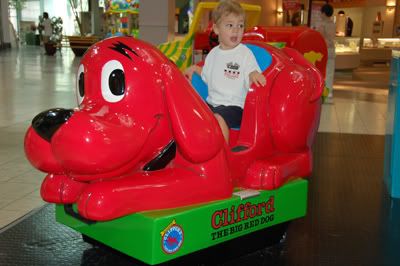 Playing Peek-a-Boo with Uncle Matt before naptime.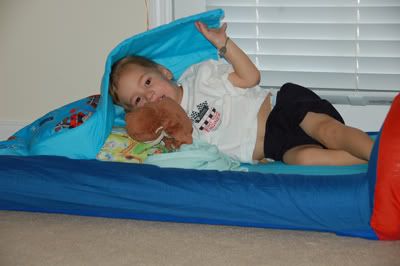 "Catch me, Grandpa!"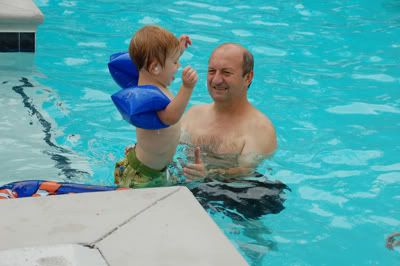 Test tomorrow morning and then home to study for another test. Anthony will be home late afternoon and that's what I'll be working towards tomorrow. Can't wait to see that sweet face!