Christmas was a wonderful weekend of celebration in our family. We attended Christmas Eve mass with my family, and then opened presents after at my parents' house. I don't have many pictures of that event as my father was the photographer and I haven't gotten the pictures from him yet. Here's what I do have:
The family after mass: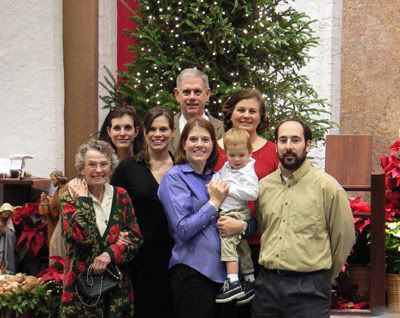 Mark, Anthony and I after mass: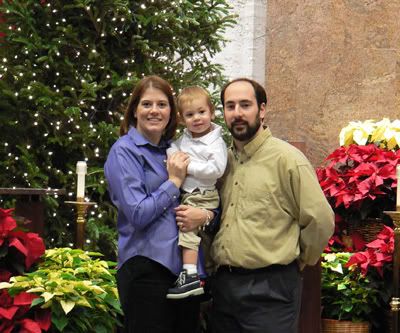 Anthony helping Maw Maw put Baby Jesus in the manger: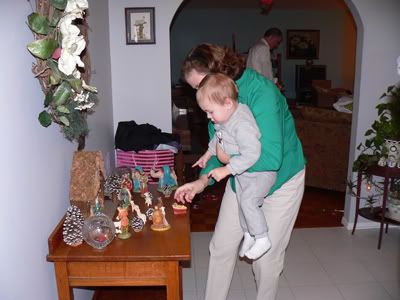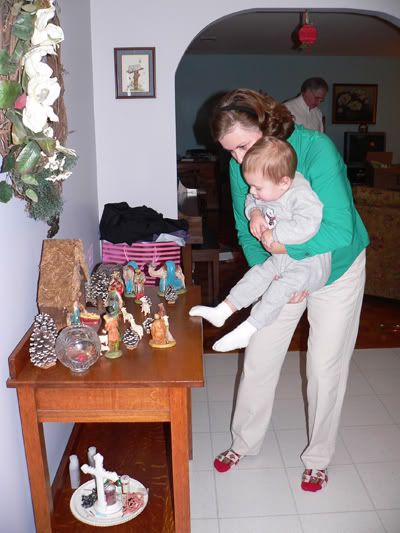 On Christmas morning we opened presents at our house and then went to Mark's parents' house for MORE presents. Anthony really racked up this Christmas, but my favorite gift he got is the one we bought for him: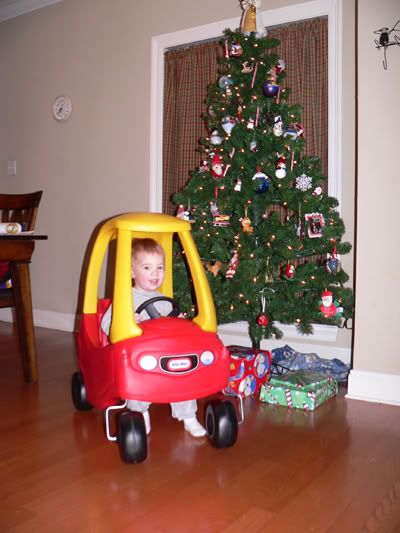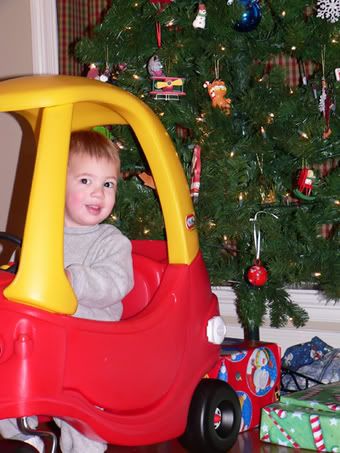 His little eyes lit up when he saw his Cozy Coupe and he went right to the door, opened it and got inside. He laughed when he realized he had a horn that goes "Beep beep!" (really it's more like "Squeak squeak", but he LOVES saying "Beep beep!"). We even took it with us to Nana and Grandpa's so he could ride it more there.
A few other gifts: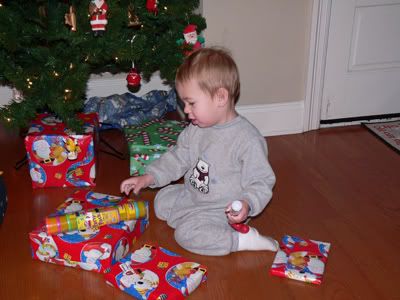 "I TCP/IP, but mostly IP" a play on Mark's geekiness: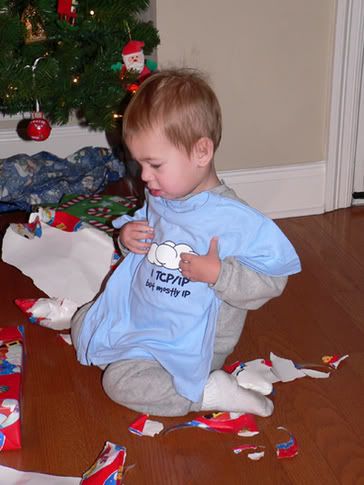 And now on to Nana and Grandpa's. I didn't post the millions of pictures of present unwrapping that Mark took...you can see by the ripped wrapping paper everywhere that the take was plenty.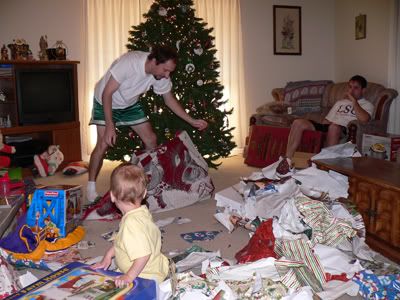 Riding the trike Nana and Grandpa got me: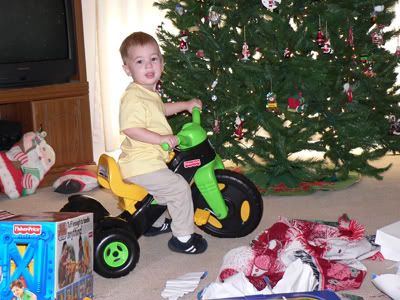 Anthony's very own air mattress, Thomas the Train: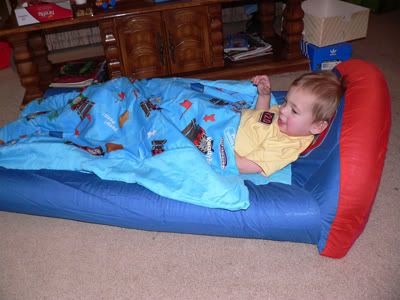 Comin' through!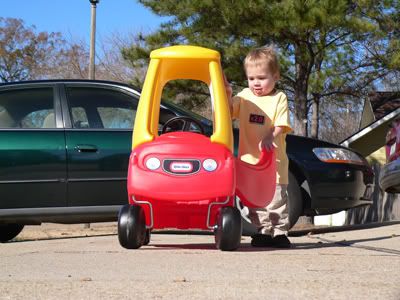 Road rage!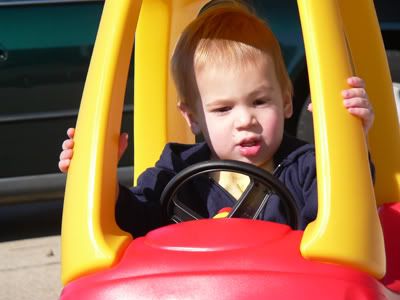 Bye!!!!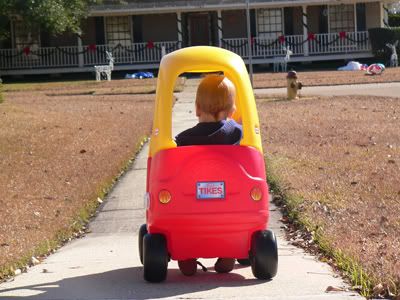 Versions 1.0 and 2.0 (and I think Mark said something like, "Just like Microsoft products, Version 2.0 came with more errors than Version 1.0")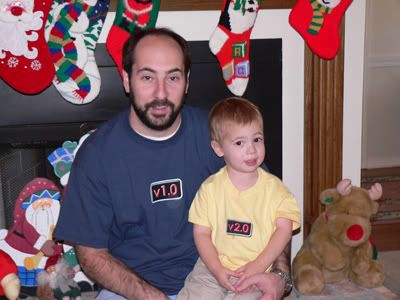 Four of my five favorite geeks (Matt not pictured)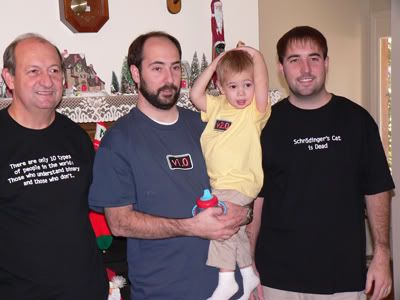 If you get what Mike or Marshall's shirts mean, leave a comment. You're smarter than most (ahem, me!). On Mike: "There are only 10 types of people in this world. Those who understand binary and those who don't." On Marshall: "Schroedinger's cat is dead." (On the back it says, "Schroedinger's cat is not dead.")
All "geek" t-shirts purchased from
Think Geek
. It's a great website!
So that was Christmas in a nutshell. We hope everyone had as wonderful a weekend as we did!
Love, Laurie, Mark and Anthony
Coming up in Anthony-land:
Wednesday: day care
Thursday - Monday: visiting Uncle Matt
Tuesday (January 3): LABS