Here are pictures from Halloween. We had planned to have both sets of grandparents (and maybe an aunt and uncle) over for dinner beforehand and then Trick or Treating, but Anthony was really pretty sick Monday night. When I picked him up from Margaret's house, his fever was a little over 103 degrees! We pretty much canceled the party at our house, and decided that if his fever went down we would only take Anthony to our neighbor's house for a little while so we could get some pictures of him in his costume. Luckily by that time, Anthony's fever had gone down and we were able to get a couple cute ones.
He's doing much better since Monday. We didn't give him any Tylenol yesterday until just before bedtime, and then his fever was only 100 degrees. I'm hopeful that he'll be able to return to day care Monday, but we'll certainly wait through the weekend for that decision.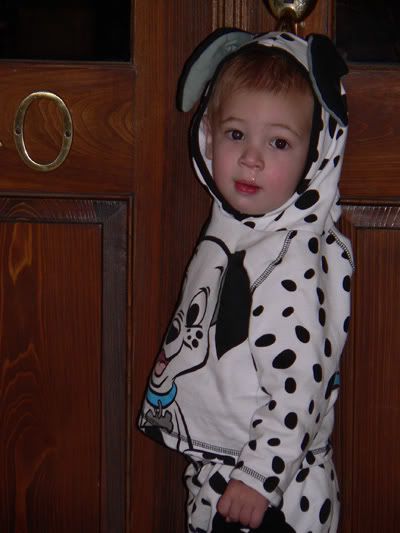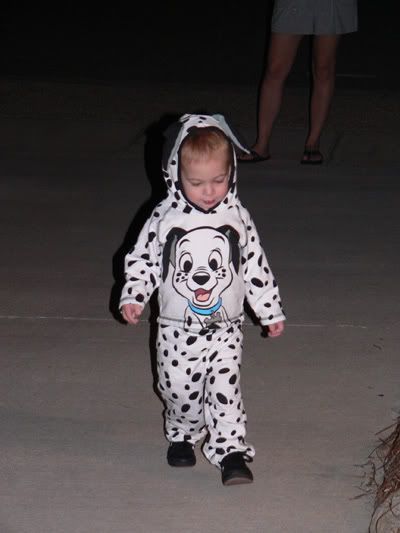 Love, Laurie, Mark and Anthony
Coming up in Anthony-land:
Friday: a day home with Mama and Daddy, then Maw Maw and Paw Paw will come to babysit so Mama and Daddy can go out to eat with some friends
Saturday and beyond: who knows?