Mark, Anthony and I spent the day at my parents' house on Saturday. It was so beautiful outside that we spent most of the day in the shade of the trees in my parents' backyard. Anthony enjoyed the outside time for the most part as evidenced by the pictures:
Cutting the grass: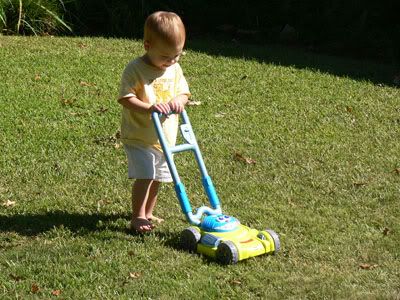 Picking up sticks: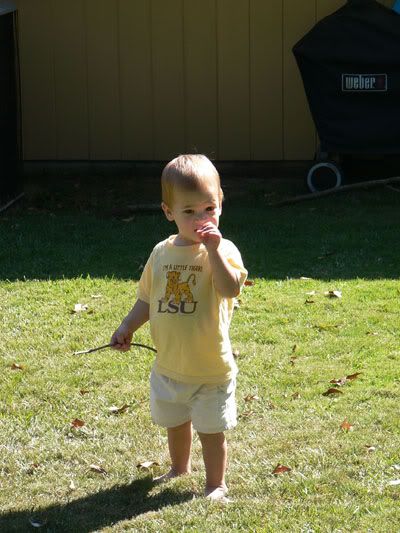 Pretending to be a dog: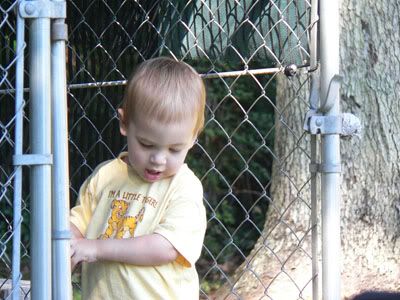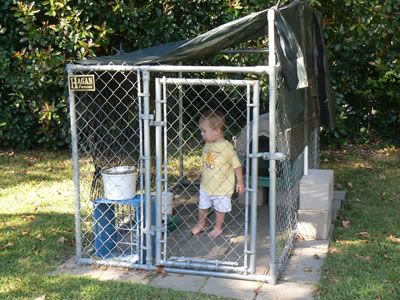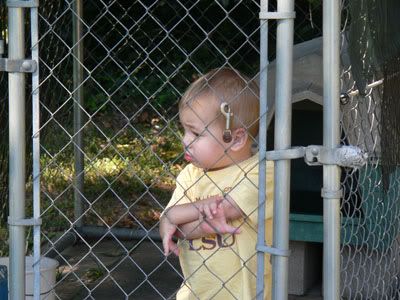 And then! Oh, boy. What a fit! Anthony decided he wanted to be inside. And there was nothing we could say or do to convince him that outside was more fun. And that no one else wanted to go inside. So we ignored the tantrum: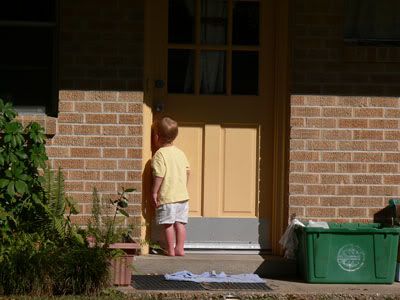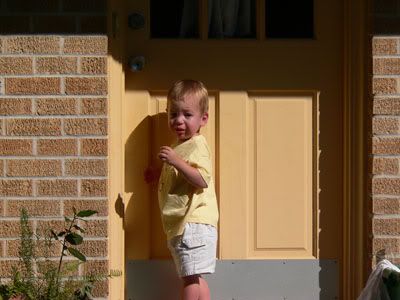 Then Mark caved (OK, five minutes later Mark picked Anthony up once he figured Anthony wasn't going to stop until he made himself sick). Anthony was sweating and panting. It sounds worse than it was, I promise. It was really more funny than anything.
All Anthony wanted was this toy, outside. So we got a sheet and let him play with it outside. Anyone else have this cool barn when they were kids?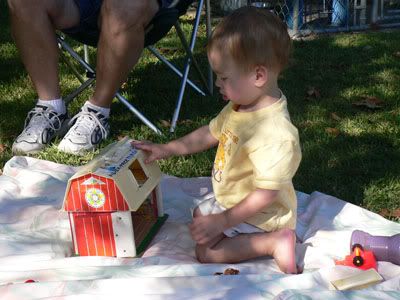 It was really a good day...and LSU won, too! Barely, and it wasn't a pretty game, but they won. I'll take it.
Hope y'all are enjoying the wonderful weather that we have!
Love, Laurie, Mark and Anthony
Coming up in Anthony-land:
Monday-Wednesday: day care; Uncle Matt moves to Georgia on Wednesday
Thursday: class picture at day care (would I LOVE to be a fly on the wall in that room!)
Friday: Halloween party at day care