Grandpa found the last crabs of the season today, I would imagine. They're cooking right now and I'm so ready to have those crabs I can hardly see straight. But while I'm waiting, I'll distract myself by sharing a few cute pictures we got today.
What
ARE
those things?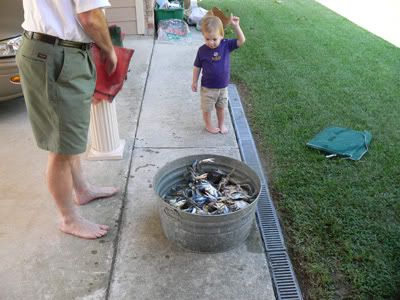 Eeeeewww!
You help me poke it, Grandpa.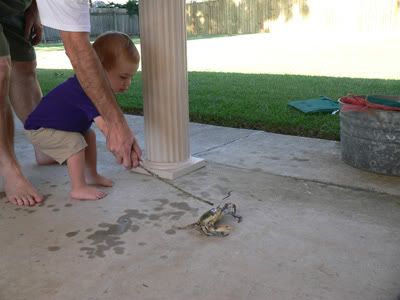 And then this one from just a few minutes ago...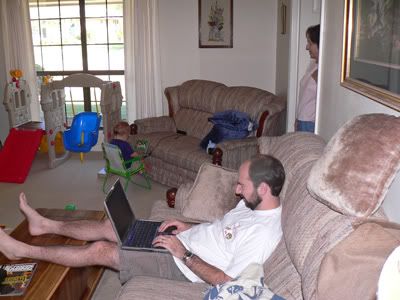 Anthony wants to do just about everything he can
just like Daddy
, apparently right down to working on his "computer". Mark was using the laptop and Anthony was watching a Baby Einstein DVD on the DVD player (the LSU game is on TV, so we used the portable DVD player). Well, it wasn't good enough to sit in his chair and watch, Anthony had to hold the player on his lap just like Daddy was holding HIS computer. That lasted about five seconds and then we were off to the next thing (dogs? puzzles? This kid never stops!).
Crabs are ready! I'm going to eat. I hope you're all having as great a weekend as we are! LSU better win!
Love, Laurie, Mark and Anthony
Coming up in Anthony-land:
Sunday: going to mas with Maw Maw and Paw Paw, then having lunch at their house
Monday: back to day care...sometime this week Anthony needs his first of two flu shots, though!