My mom and dad's church fair was this weekend and we took Anthony to it this evening. He rode the carousel three times (with me, Mark and Mimi), the spinning strawberries once (with Maw Maw) and the slide twice (with me both times). We ate funnel cake and hamburgers, and did a little "gambling". Enjoy the pictures!
Carousel Round 1: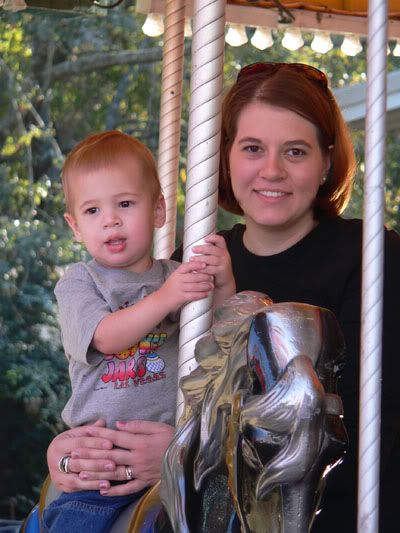 Anthony blowing a kiss to Maw Maw: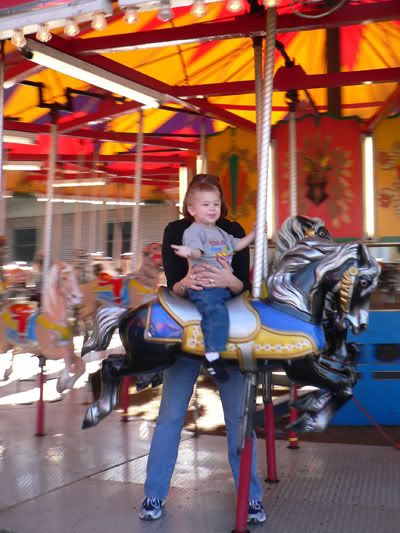 Maw Maw and Anthony waiting to ride the Spinning Strawberries (with the monkey he just won in a swimming duck game):
Carousel Round 2 or Doesn't Daddy Look Excited: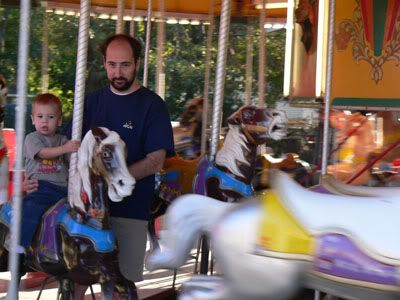 Strike a Pose (my personal favorite of the night):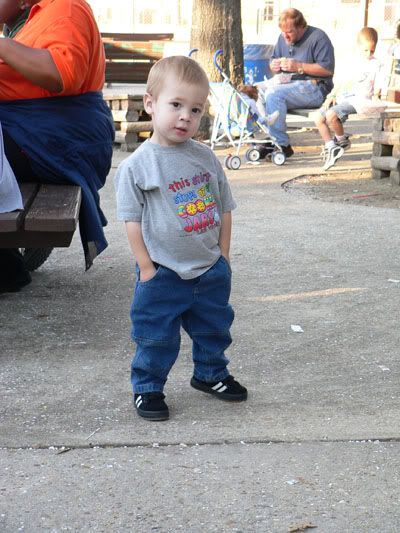 Carousel Round 3 with Mimi: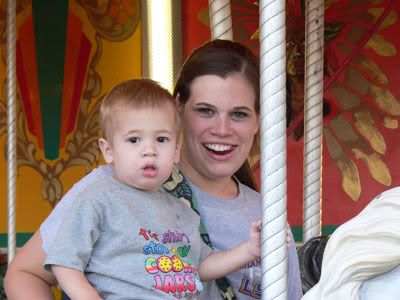 Petting a Ferret: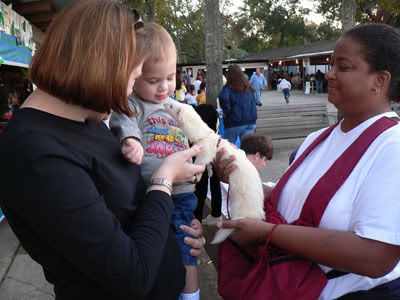 Love, Laurie, Mark and Anthony
PS: Don't forget to turn your clocks back an hour tonight!
Coming up in Anthony-land:
Sunday: carving pumpkins and waiting for Nana and Grandpa to come home
Monday: Trick or Treat!
Tuesday & Wednesday: nothing!
Thursday: hearing test (at the request of the speech therapist, just to make sure his hearing is right on)
Friday: maybe a visit to cousin Luke???